Champaign Urbana Schools Foundation (CUSF) will honor four teachers in 2023 with the Shining Star Awards. Selected Unit 4 and District 116 teachers are nominated by their peers and exhibit exemplary service, extra effort, enthusiastic attitude and innovative ideas that noticeably benefit their students. Unit 4 Schools are represented by Christina Patterson, 2nd grade teacher at Garden Hills Academy, and Serra Nicolette, Unit 4 Actions/Restore Program grades 1-3 teacher. Urbana District 116 is represented by Jackie Martin, fourth grade teacher at Thomas Paine Elementary, and Madison Ross, special education teacher at Urbana High School.
2023 Unit 4 Shining Star Selections
Christina Patterson
Garden Hills Academy
Christina Patterson has developed a classroom community built on mutual respect, innovative learning, and high expectations. Her nominator says "she is a classroom innovator who created a March Madness reading activity challenging paired students to read two books each day. The students would vote on the best book to move on through the bracket until a top book was "crowned" champion. This innovative approach got her students engaged and excited about reading. Christina also works diligently on the Response to Intervention team, taking time to learn about student strengths and weaknesses. She projects a calm and caring support that helps parents relax and feel comfortable even if they are hearing news about their child struggling with academics. If you walk into her classroom, you will experience a welcoming and inclusive environment which makes everyone feel comfortable and valued."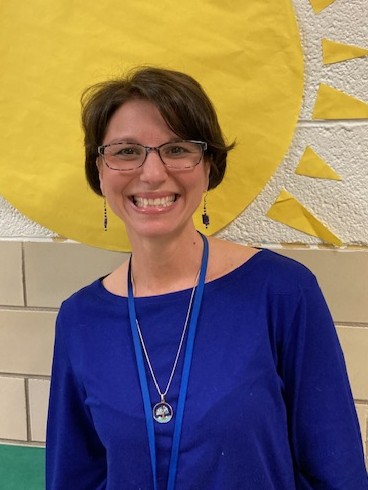 Serra Nicolette
Actions/Restore Program
Serra Nicolette has been teaching for 25 years, and joined the Unit 4 Restore Program just 2 years ago. Restore provides an alternative placement for struggling elementary students to help them return to their home schools with better strategies to be successful. Serra helps review incoming students academic and behavioral challenges and helps create a plan for instruction in math and reading, as well as support for social emotional routines. Her nominator says "Serra builds a sense of community and welcoming in her classroom. "Bucket Fillers" with each student's name hang in the front of the classroom with slips of paper in each bucket providing positive comments. Ms. Nicolette helps parents feel comfortable by welcoming them to engage with school activities. She also spends countless hours documenting each student's progress with the goal of returning to their home school. The enthusiasm she brings every day to her classroom positively impacts everyone around her."
2023 District 116 Shining Star Selections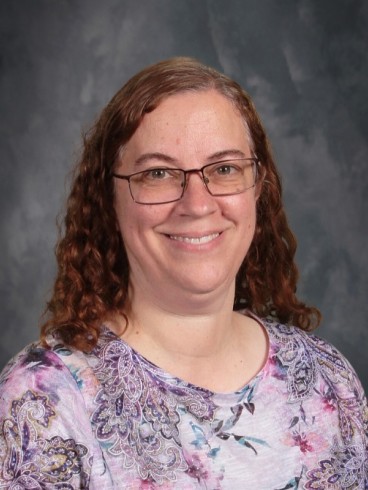 Jackie Martin
Thomas Paine Elementary
Jackie Martin, currently a 4th grade teacher at Thomas Paine Elementary, has been teaching in Urbana schools for 25 years. Her nominator says "Jackie is certainly one of the most dedicated and talented teachers I have had the opportunity to observe and work with in my long career. She is constantly implementing fantastic large-scale projects within her classroom that are cross curricular and create high student interest. Her well known "Space Unit" has students creating large made-to-scale paper mâché planets for display in the classroom. She ends the unit with a field trip to the Challenger Learning Center in Bloomington. Jackie is also involved in many school-wide and extra-curricular activities. She leads the Thomas Paine positive behavior intervention strategies (PBIS) committee and organizes the materials, assemblies, and bulletin boards to showcase PBIS activities. She has created multiple activities to boost family engagement, is an active PTA member, and helps to plan and oversee the annual school Science Fair". Her nominator continues, "Jackie develops a community for her students and their parents. She has recently been involved with actively welcoming new teachers who will be joining Thomas Paine from Wiley next fall."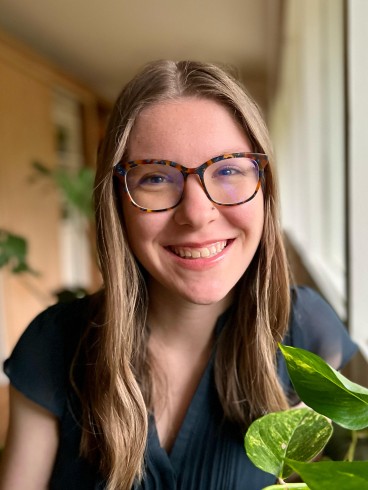 Madison Ross
Urbana High School
Madison Ross is one of the newest members of the Urbana High School special education department. Her nominator says Madison has proven to be a "dependable colleague, an amazing collaborator and a fierce advocate for her students." Since COVID, the Young Adult Program at UHS (for students with disabilities who continue to attend school ages 18-22) had been shut down. Her nominator continues, "Madison was tasked with restarting the program with no current curriculum. She created lessons and opportunities for students to learn how to live and work independently. Madison set up mock job interviews, and helped students learn about budgeting, and communicating with an employer. She helped students find recipes and create shopping lists so they could practice cooking in the school kitchen. Students learned how to navigate the MTD bus and ride independently. Madison also is a case manager for a group of 11 students who have called her the "case manager queen". She works hard to make sure UHS is an inclusive school where students are placed in their least restrictive environment."
The CUSF Shining Star Award is Champaign Urbana Schools Foundation's Peer Recognition Award. The award recognizes individual teachers whose exemplary service, extra efforts, enthusiastic attitude, and innovative ideas noticeably benefit their students. Shining Star Award recipients receive a $250 award and a $250 grant to form CUSF to use the following academic year.