Demands in our classrooms continue to grow. Public schools are challenged to keep up with innovation, new technology, and culturally appropriate practices with limited budgets. Community support is vital, and CUSF provides a way for individuals and businesses to help our classrooms and teachers perform at a high level.
CU Schools Foundation partners with Champaign Unit 4 and Urbana School District #116. The Foundation accepts contributions from a wide range of donors including individuals, businesses, corporations, families, and organizations, all of whom share a vision of Champaign and Urbana public schools.
Our annual fund contributions, unrestricted endowment distribution, school district contributions, fees and interest pay for CUSF operations to manage our programs. You may donate to the CUSF annual fund, general endowment, or to specific restricted funds to support teacher grants, scholarships, and teacher awards. When you choose to support the schools with a direct gift in line with our mission, it will be used for that restriction.
Unrestricted Funds Include
Contributions to CUSF's unrestricted fund support our grants to educators in Champaign and Urbana public schools and CUSF operations.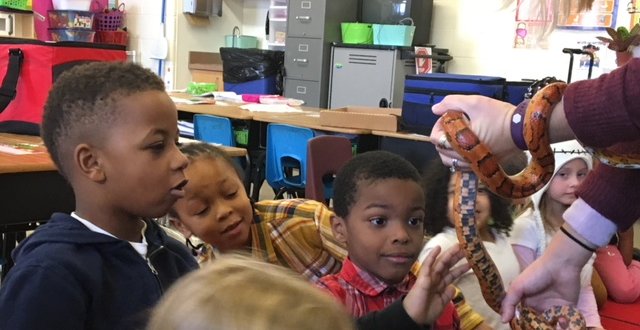 Restricted Funds Supporting Teacher Grants Include
Barbara and Robert Wolf Music Fund
Supports music events at Central High School
The Carle Foundation Fund for Educational Excellence
The Champaign Rotary Fund for Educational Excellence
District 116 STEAM Fund
Supports science, technology, engineering, arts and mathematics
The Gift of Music Fund
Supports enhanced music education for Unit 4 students
Gift of the Fine Arts Fund
Supports arts education for District 116 students
Hester Suggs Endowment Fund
Supports Arts and Humanities programs for African-American students in Unit 4
Houston Book Fund
Supports supplemental books for classroom libraries
The Junior League of Champaign Urbana Fund for Educational Excellence
Rich and Susan McDonald Endowment
Supports student attendance at Krannert Youth Series events
Vincent O. Green Fund
Supports classroom projects focused on financial literacy
Restricted Funds Supporting Student Scholarships Include
Ben Watts Memorial Scholarship
for college-bound Central HS graduating seniors
CUSF Difference Maker Scholarship sponsored by
Orange Krush, Busey Bank and Horizon Hobby,
Recognizes service and scholarship
for graduating seniors at all three high schools
Drew Adams Memorial Scholarship
for a Central HS graduating senior
Greg Chew Fine Arts Scholarship
for Urbana HS graduating senior
Judge Fred Green Memorial Scholarship
for a college-bound graduating senior from Urbana HS
Keegan Bannon Memorial Scholarship
for a college-bound graduating senior from Central HS
Mariel and James Sholem Scholarships
for a Central HS graduating senior planning to attend UIUC
Michael Hartter Scholarship
for a graduating senior at Central HS
North End Scholarship
for a graduating senior at each high school
Perrino Fund
for Urbana MS and HS summer band camp student scholarships
Promising Educator Scholarship
This scholarship provides financial assistance to Centennial, Central and Urbana High School seniors who plan to pursue a career in education and encourage students to return to teach in Champaign-Urbana Schools

The Rodney and TJ Butler Memorial Scholarship was established in loving memory of Rodney Butler Central Class of 2001 and TJ Butler Central Class of 2011. Rodney and TJ's family and friends want to honor both men's passion for their community by helping send an aspiring Central HS, Centennial HS or Urbana HS student to Parkland College.
Tennant Family Scholarship
for a Central HS graduating senior
Urbana Music Education Fund
for private music lessons for UMS or UHS students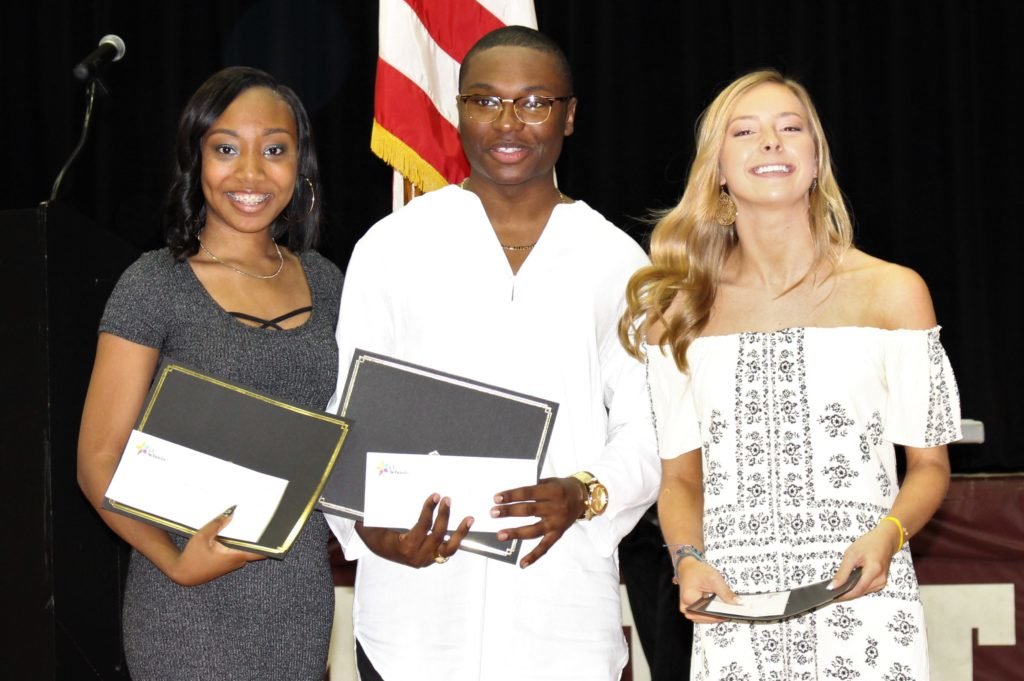 Additional Funds Include
Amberg Fund
supporting teacher excellence in District 116
Centennial Athletic Endowment Fund
supporting athletic programs at Centennial HS
The Jeffrey Kaufman Memorial Fund,
supporting the "Jeff Kaufman Fields" at Yankee Ridge Elementary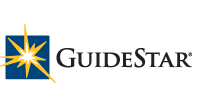 For more information about our non-profit organization, check our Guidestar listing here. CU Schools Foundation maintains its neutrality by having an independent governing body of fifteen Trustees that serve without compensation. These volunteers are chosen because of their knowledge of the community and their expertise in the many areas of management necessary to carry out the functions of the Foundation. Funds entrusted to CU Schools Foundation are audited annually and investment managers are required to submit periodic performance reviews to the Foundation's Board of Trustees.