CUSF Leadership Operating Board, 2022-23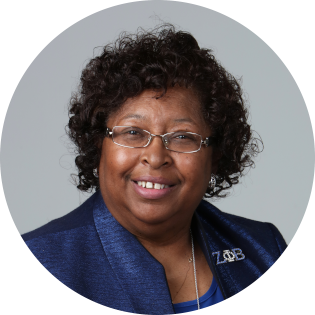 Mrs. Gayle Jeffries, Chair
"I am an advocate of the public schools system. I think that it is important that we support our educational system during these challenging times."
Mrs. Jeffries is honored to serve on the CU School Foundation board. She continues her advocacy for the school systems in our community that make an impact on the lives of our students, families, and school staff.
Mrs. Jeffries is a retired teacher, principal and administrator from the Urbana School District. As a parent and grandparent, she serves the community through volunteering and raising funds for schools and scholarships for students continuing their education after graduation. She holds memberships in local community organizations that support students and their families.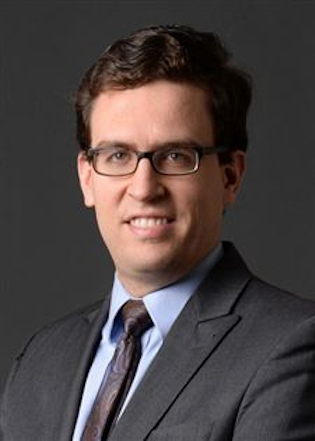 Mr. Daniel Thies, Vice Chair
"As Edmund Burke reminds us, 'to be attached to the subdivision, to love the little platoon we belong to in society, is the first principle (the germ as it were) of public affections. It is the first link in the series by which we proceed towards a love to our country and to mankind.' In our democracy, these 'little platoons' have often been prominently associated with our local schools, reminding us that community education is the key to cultivating the civic pride, patriotism, and other 'public affections' that make democracy possible. This mission is increasingly urgent today, and I'm delighted to be a part of it in some small way through the CU Schools Foundation."
Daniel Thies is a graduate of Champaign Central High School, and has ancestors who have lived in the county since the early 1830s. After beginning his legal career in Chicago, Daniel has returned to Champaign with his wife Page to raise their five children in one of the best communities in the country. Daniel is an attorney at Webber & Thies, PC, a Champaign-Urbana law firm founded by his great-grandfather.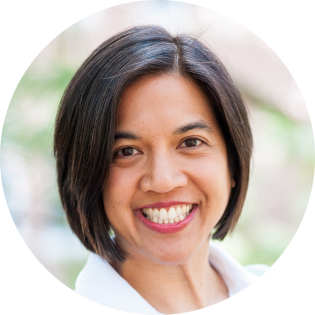 Ms. Michelle Gonzales, Treasurer
"As a former teacher in the Unit 4 School District, I have been both a beneficiary and a witness to what CUSF does to support our future generation and those who impact their lives. The CUSF grant recipients (teachers) have provided students across our community with enriching experiences that last a lifetime. Public education is the foundation for more young people than ever before and especially in these trying times, I am honored to have the opportunity to contribute to our districts' endeavors."
Michelle Gonzales works in Public Engagement for the Chancellor's Office at the University of Illinois. Prior to this position, she was a third-grade teacher in Champaign's Unit 4 for twelve years, then went on to be the Chief of Staff for State Senator Scott Bennett. Through her involvement with various professional and volunteer groups, she has learned a great deal about what makes Champaign-Urbana the resource rich community that it is. Having worked as a teacher, she hopes to provide valuable insight to support the CUSF work with both districts. She is thrilled to join the board, and looks forward to continuing her trajectory of giving back to this wonderful place she calls home.
Mr. Dennis Donaldson, Secretary
"As a past student in the public schools, I understand the importance of the public school system within the community and I am aware of the funding deficiencies that occur from time to time. I feel that service to the community, in any capacity, plays an important role in the growth and success of that community. Whether you provide services to others by profession, or you volunteer your time, you must realize your potential if you want to make a difference and have an impact."
Dennis is the Treasurer for the Village of Savoy. He served as the Village's Director of Planning & Economic Development from May of 2013 until August of 2018, after spending the previous 26 years with Busey Bank. He is a proud graduate of Urbana High School and the University of Illinois.
Mr. Matt Kelly, Past Chair
"I serve on the CUSF board to bring the community labor force voice to the public school system. I hope to encourage young people to believe that even if their school career has not been typical, there are many valuable and fulfilling careers available in this area that will provide a wonderful life."
Matt grew up in the Champaign schools, and was named to the News Gazette's 2018 Class of 40 under 40 outstanding community business leaders. He is a strong labor advocate and has served as the President of Champaign County AFL-CIO since 2014. Matt Kelly currently serves as the Business Manager/Financial Secretary of Local 149 Plumbers and Pipefitters. Before becoming business manager, Matt worked as a plumber/pipefitter for the University of Illinois.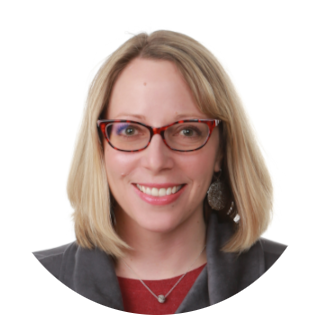 Dr. Elizabeth Angelo
"As a graduate of Champaign public schools, and a parent of current students, I am passionate about our schools being a place of opportunity and growth for all learners. I'm excited to partner with teachers, families, administrators, and community members through the work of CUSF."
A graduate of Champaign Central High School, Elizabeth serves as Chief Nursing Officer and Sr. Vice President for Carle Health. Elizabeth's nursing career includes experience in medical-surgical patient care, nursing education, quality, clinical outcomes, and nursing leadership positions. Elizabeth previously served as System Vice President of Quality for Carle. She completed her BSN at University of Illinois-Chicago, MSN at Indiana Wesleyan, and Doctor of Nursing Practice degree at University of Missouri-Columbia.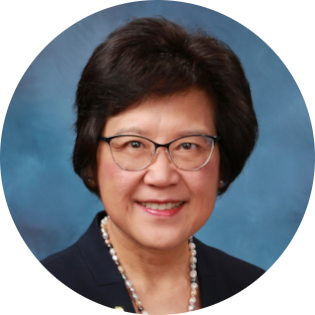 Dr. Pam Lau
"Quality public education is core to the well-being of our community as a whole as well as the families and students who call Champaign-Urbana home. The work of CUSF in supporting our school districts dovetails with the mission of Parkland College to engage the community in learning. As a CUSF board member, I will support the work of our area schools in educating students, helping them realize their potential, and preparing them for college and careers."
Pam Lau is currently the President at Parkland College. She has served at Parkland College since 1995 in various roles ranging from faculty to Vice President for Academic Services/Chief Academic Officer. She completed her B.A. at the University of Singapore, M.A. in Philosophy at the University of Chicago, and Ed.D in Community College Leadership at Ferris State University.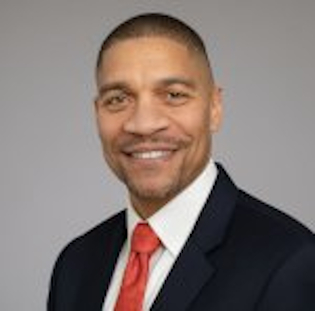 Mr. Eric Minor
"Public schools are a key and historical part of living in Champaign-Urbana. These great schools have been a part of educating and developing the children of this community with many of them going on to being leaders in this same community."
Eric Minor is the first and current Chief Marketing Officer of the University of Illinois at Urbana-Champaign where he leads campus-wide efforts to tell the UIUC story of excellence in research, teaching, public engagement and economic development. Prior to this role, he worked in various marketing posts at companies including The Libman Company, SC Johnson, HJ Heinz, and Pepsico.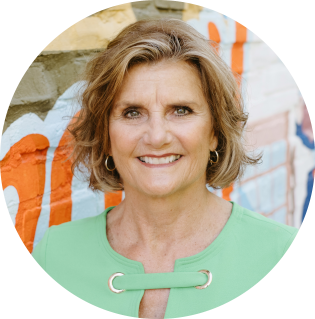 Ms. Andrea Ruedi
"Being active in economic development for our community, I know the importance that our area's education systems have in attracting companies and employees to our area. The role of CUSF is critical in enhancing our area schools and our community. As a CUSF board member, I especially enjoy the exposure to the amazing teachers and administrators we have in our schools and witnessing the impact they are having on young lives."
Andrea Ruedi is currently Senior Advisor for Integrated Strategic Development for the City of Urbana, IL. She is leading the City's initiative to update the City's comprehensive plan. Previously, Andrea was President and CEO of Fox Development Corporation, the managing member of Fox/Atkins Development, LLC, which is the developer of the University of Illinois Research Park. Andrea actively recruited Fortune 500 and high-tech firms to the Research Park. Andrea holds B.S. Degrees in Business Administration and Sociology from MacMurray College and an MBA from the University of Illinois at Urbana-Champaign.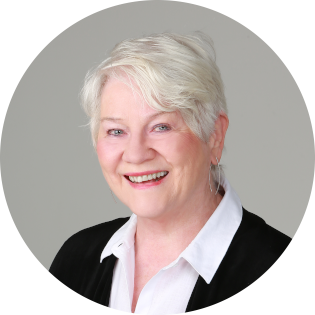 Ms. Prudence Runkle
"I am a firm supporter of public schools. Schools are where the next generation of leaders are educated and where cultural exchange will happen. I am pleased to be a member of the Champaign Urbana Schools Foundation Board of Directors. We oversee grants for teachers, support opportunities for students and do what we can to make positive educational and social experiences happen. Serving on the CUSF Board is both an important and rewarding exercise at this time in my life."
A retired teacher, Prudence has taught in Madison, Wisconsin, San Diego, California, Toledo, Ohio and Champaign, Illinois. She is passionate about making things happen for students and offering opportunities for learning. Prudence has been involved with community theater, fund-raising for various organizations, political causes, Krannert Center for the Performing Arts, projects for the Champaign Park District and volunteering at various local schools. She also served in the Peace Corps in the African country of Malawi.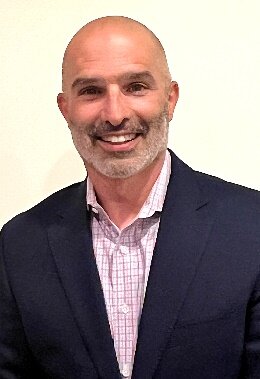 Jeff Scott
"As a former teacher and principal in the Unit #4 schools at Champaign Central H.S., South Side Elementary School, and Carrie Busey Elementary School, I was able to see firsthand the amazing work that CU Schools Foundation does in our schools. I am thoroughly excited to support inspiring teachers and innovative instruction that motivates students to learn and grow. Our teachers and students have experienced many challenges over the last few years and I am honored to help support them in any way that I can."
After spending 23 years serving as a teacher, coach, athletic director, assistant principal, and principal in Unit #4 schools, I transitioned to a new career as the CEO of the Stephens Family YMCA in 2018. Prior to my career in education, I spent 5 years working in sales and marketing. I earned a Bachelor of Science in Marketing from Millikin University and a Master's Degree in Educational Administration from Eastern Illinois University.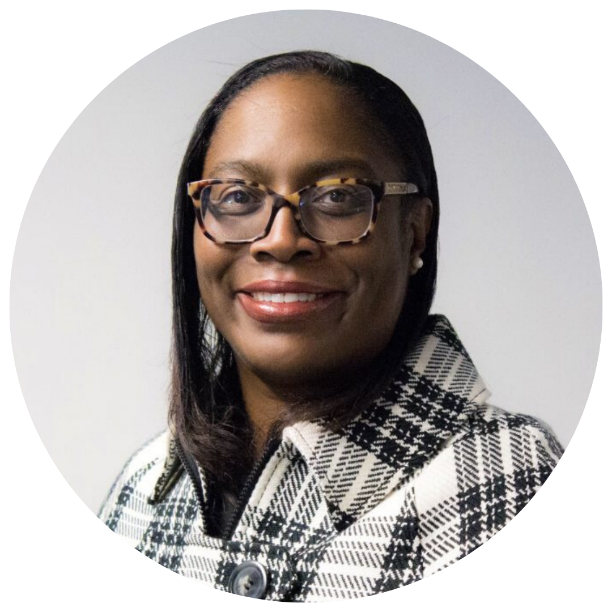 Ms. Yavonnda Smith
"I have been in public education for 25 years. I am an advocate for the public school system. I believe that all students are entitled to quality education, and our school system is preparing students to reach their greatest potential. CU Schools Foundation builds on the partnership that is needed to support our staff and students in our public school system."
A graduate of Illinois State University, Ms. Smith began her career in District 116 and has served as a kindergarten teacher, principal, Director of Curriculum and Instruction, and currently as Director of Professional Development. She earned her master's degree in Education Administration from the University of Illinois in 2005. As Director of Professional Development Yavonnda mentors, supports, coaches and builds relationships and partnerships that support new hires and colleagues in District 116. She recognizes that CUSF provides opportunities for district staff to enhance their instructional practices, and build student success.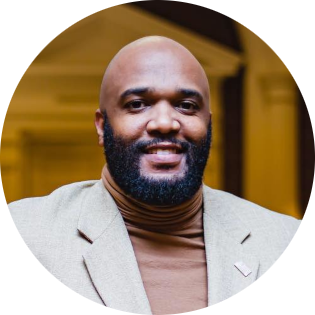 Mr. DeShawn Williams
"My wife and I are raising two amazing children here in CU and it's important to us that we are a part of decisions that directly impact the development of their learning. CU Schools Foundation directly represents the mission within our household and I feel as though it's a great opportunity to reflect that care to our community."
DeShawn has worked in a variety of banking and investment positions since 2006 including most recently as Assistant Vice President at Busey Bank. In 2021 he was appointed to serve as the Chief Deputy Treasurer for Champaign County. DeShawn is the founder of BlackVest Money, a financial literacy and personal development small business, and Wolf's Mane Beard Care. He has volunteered on numerous boards including Macon County CASA and 40 North, a local arts and culture non-profit.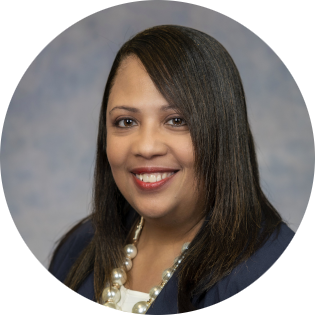 Dr. Shelia Boozer, Superintendent, Champaign Unit 4 Schools
"We are committed to ensuring that Unit 4 is a premier school district providing high quality, equitable educational experiences for each and every one of our students. The CU Schools Foundation fully supports us in these efforts."
Dr. Boozer joined Champaign Unit 4 Schools from Springfield District 186 where she served as the Director of Teaching & Learning and Technology for seven years. She spent a total of 22 years with the district. Last year, Dr. Boozer received her Doctorate from Illinois State University. Her research was focused on Restorative Practices and its impact on racial inequities in prek-12 schools.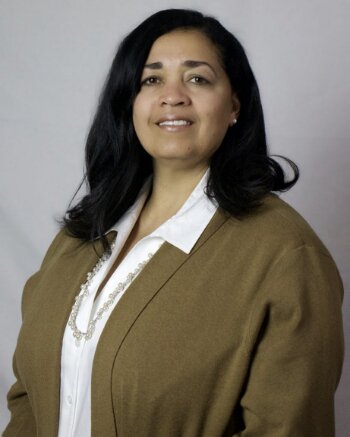 Dr. Jennifer Ivory-Tatum, Superintendent, Urbana District 116
"A public-school education helps us prepare students for the real world, for college, a career or a skill. We provide students diverse opportunities to learn 21st Century skills in a multicultural environment. We are pleased to have a strong partnership supporting our teachers and students with CUSF."
Superintendent Jennifer Ivory-Tatum began her career at Urbana School District #116 in 2005 as principal of Dr. Martin Luther King Jr. Elementary, and then advanced to her position as Urbana School District #116's Deputy Superintendent in 2013. In 2017, she transitioned into her role as Assistant Superintendent for Champaign Unit 4. After two years, Superintendent Ivory-Tatum returned to Urbana School District #116 to assume the role of the district's Superintendent in May 2019. Superintendent Ivory-Tatum is continuing her transformative work with Urbana School District #116, including the 6th-12th grade restorative practice initiatives she first introduced to the district during her appointment as Deputy Superintendent.